Hopscotch
(A Mobile Opera for 24 Cars)
Program Notes
The 36 chapters of Hopscotch are divided among three geographic routes — Red, Yellow, and Green – and 10 animated chapters. Taken together, they tell the story of Lucha, Jameson, and Orlando. They encompass the life of Lucha from her quinceañera through her marriage and loss of her husband, until she is an old woman.
Chapter 15 A Fortune @ China Town Plaza (soprano, mezzo soprano, violin, 2 flutes) 23:20 minutes including The Hopscotch Tarot Song cycle (12 songs) (13 min) and the Music Box Aria (4:20). Text by Tom Jacobson.
Lucha (soprano Justine Aronson) finds Fortuna (the fortune teller - Julia Aks) pull Hopscotch Tarot cards for insight into what the future holds. The audience also has the opportunity to pull cards and the scene is finished with Lucha musing about all time being simultaneous with a music box accompaniment.
Chapter 17 Orlando's Farewell @ Evergreen Cemetery (Tenor, Soprano, 2 violas) 10 minutes. Text by Janine Salinas.
Before leaving LA Orlando (Timur Bekbosunov/Orson Van Gay) pays his last respects to his wife Sarita (Kirsten Ashley Wiest) with violists Cassia Streb and Andrew McIntosh. Text by Janine Salinas Schoenberg
Chapter 18 Interlude (Car Wash) @ Elysian Park (mezzo, narrator, tuba, double bass, electronic soundtrace) 10 minutes. Text by Guy Debord.
With Guy Debord's text "On the Passage of a Few People Through a Rather Brief Unity in Time" narrator (Bobby Gutierrez), soprano (Victoria Fox) with tuba (Brandon Davis) and Double Bass (Ben Finley) present a philosophical rite of passage with an electronic soundtrack by Adam Borecki.
Chapter 25 The Other Woman @ Bradbury Building (Soprano, tenor saxophone, guitar, double bass, percussion) 10 minutes. Text by Thomas Jacobson.
Lucha's (soprano Delaram Kamareh) noir nightmare where she dreams of Jameson being stolen by another woman ... a woman in red.Accompaniment by Sam Gendel (saxophone), Kevin Yokota (percussion), Patrick Taylor (double bass), and Vikram Devasthali (voice & guitar).
Images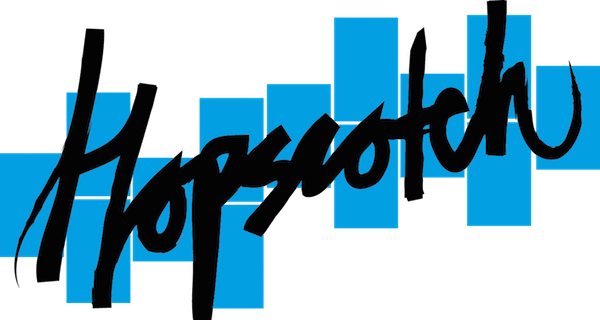 Performances
October 31 – November 22, 2015