Ghost Opera
Program Notes
Hailed as one of the best operas of the decade by Opera Canada!
Ghost Opera is a full-length chamber dramma giocoso opera conceived with puppets. A greedy nephew kills his aunt for her house to pay off his debts. She becomes a ghost, haunting her home. The nephew sells the house to a young family. She curses her nephew, who ultimately hangs himself, and terrorizes the family, who eventually flee. Years later, the father sells the haunted house to a philosopher for his school of philosophy. The ghost tries to terrorize them but the philosopher isn't frightened. He establishes a relationship with the ghost, finds her remains and helps her find release from her earthly ties. She is given a proper funeral procession to the River Styx where she is taken across by Charon.
The development of Ghost Opera received funding from OPERA America's Opera Grants for Female Composers program, supported by the Virginia B. Toulmin Foundation, and a Roberta Stephen Composition Award for Professional Development for Canadian Women Composers.
Images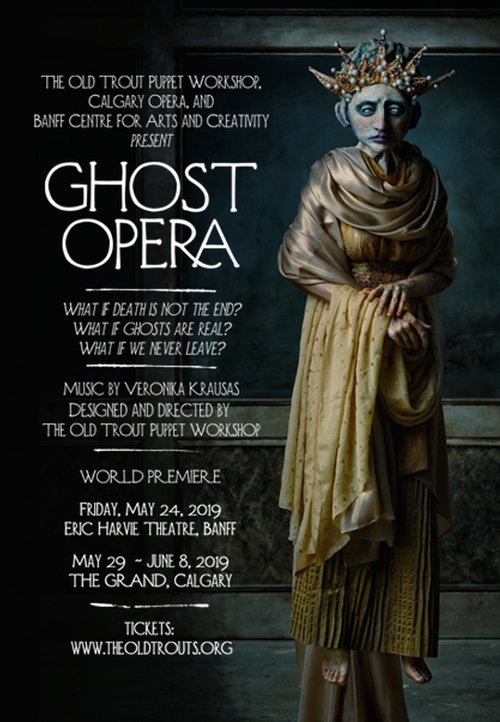 Audio / Visual

Performances
May 24, 2019

Premiere Banff Centre for Arts and Creativity
May 30 - June 8, 2019

The Grand (Calgary Canada)