Les Reflets du Chapeau Claque de la Lune...
(the glints of the moon's opera hat...)
Program Notes
les reflets du chapeau claque de la lune ... (the glints of the moon's opera hat) is inspired by an image in the poem Coucou by Robert Desnos, a French surrealist poet.
La lune avait un chapeau claque
dont les huit reflets se répercutaient
à la surface des étangs.
The moon wore an opera hat
whose eight facets were reflected
from the surface of ponds
(Timothy Adès translation).
The piece depicts the moon as an opera singer: just as the moon has different phases, so the singer portrays different characters: the sparkling diva, the romantic, the lunatic, the solitary observer, and the perpetual time-keeper.
Dedicated to Elvyra & Arvydas Krausas.
Images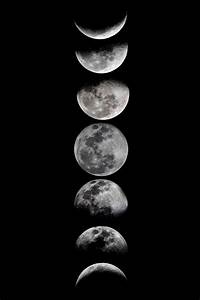 Performances
1997

USC Symphony
Don Crockett, conductor
2017

Toronto Symphony (reading)
Gary Kulesha, conductor
CD/DVD for Purchase
Recording (with performer details): USC Thornton Symphony, Don Crockett, conductor